WordPress Courses, WordPress Training, WordPress Support
WordPress Course
I have partnered with the amazing Kate Toon an SEO legend with a course on How to set up an SEO friendly WordPress website. This course and its online training were last updated in 2022.
It covers planning
migrations
domains
web hosting
WordPress installation and setup
best theme options
the right plugins to use
optimizing the website for the faster page speed
security plugins to use to protect your website
a complete guide to Yoast SEO plugin setup
you will be learning how to set up Google Search Console
how to add and structure content
how to add images
Great for beginner to intermediate users.
Uses a combination of text and videos to make the learning process easier with real examples letting you kind of look over our should as we show you actually how to do the thing you are trying to learn.
Face to face WordPress training in Sydney – one on one
This training is also available for those needing someone sitting next to them in person. The WordPress guy comes to your home/office or an agreed midway meeting place.
Travel time from Hornsby, NSW to the agreed location (one way) is also billable time so please be aware of that cost.
Interstate training is available if flights and transport to your location are paid for in advance plus the hourly rate on the day.
Very fair rates for by the hour or bulk packages are also available on request.
Please fill in the form below to get further information about specific costs and the process to conduct face-to-face training.
Virtual WordPress training
Using Zoom software WordPress training can be given to anyone with a reasonable internet connection at very fair rates. By the hour or bulk packages are available via this page about my WordPress Virtual Training.
You get a link to download a small piece of software then you can both be looking at the same screen and be trained in whatever you need to know about WordPress.
This allows you to have a very personalised training experience in your own environment with zero travel time. Very cost and time-effective option.
WordPress virtual training is available all over Australia and Worldwide.
Get in touch below if you want a quick reply to know more about my costs and availability.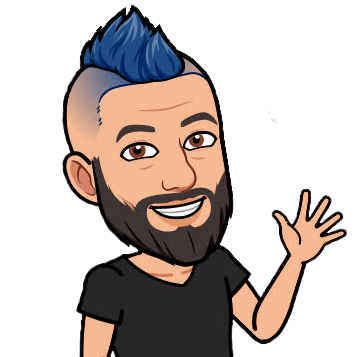 Ongoing WordPress Support

I can keep your WordPress website software updated and backed up offline so you can keep working on your business for a very affordable monthly fee.
Website Health Check
Are you worried your website may be not setup propoerly or have some hidden issues that may bring it unstuck at the worst possible time? 
I use my ten years for WordPress experience to check over your website for a fixed price with a full report for you provided and solutions to problems.
Some background on why WordPress is worth considering
WordPress is a revolutionary content management system (CMS) developed through an open-source structure. WordPress courses in Sydney are very common as well throughout the world. WordPress websites are virtually available in every common language and are the go-to web application for web designing aficionados and laymen alike!
WordPress started out as a basic template application for blogging in its inception. As users began to embrace the robust functionalities of the WordPress CMS, its web saturation increasingly began to rise. WordPress courses in Sydney offer some of the more unique implementations of the WordPress CMS. With WordPress, you are really only limited, not by your technical savvy, but by your own creativity. WordPress is a seamless integration of your creativity and the web!
WordPress offers users the ability to forego the necessary "back-end" knowledge necessary to have a full-functioning website. The WordPress CMS functionality enables users to worry more about the content and other variables without having to have a strong knowledge of web design. This revolutionary idea comes at a time when nearly everybody has or wants, a website of their own, but where most people lack the requisite knowledge to do so. While other applications such as Joomla, Drupal, and MySpace (to some extent) have offered similar ideas, none have lived up to the hype that WordPress has. Other applications do require a strong working knowledge of PHP and MySQL to get started. Others are just too ambiguous and lack functionality and accessibility. WordPress has managed to synthesise the "geek" and the "designer" into a robust and fully functional web designing platform that allows even the most technically illiterate to have a sound web presence.
Features that really make WordPress stand out as a fully functional CMS include real-time statistics, which enable users to perform analytics in a variety of useful ways to better understand how, where, who, and why your users interact with your site. Keyword and tagging functionality is a versatile feature that helps the user rank higher with search engines. Integration with a variety of other web applications including; Facebook, Google, YouTube, Flickr, and Photobucket to name just a few. Finally, the feature that is worth the use of WordPress by itself, is the capability to expand the basic functionality through the use of themes, plugins, and widgets. These features exponentially increase the capabilities of your website to act as a professional face to the public even if you are a small business, freelance writer/blogger, or anybody else who wants to publish content on the web! WordPress is a must-have application for anybody serious about publishing on the web!