One-on-One WordPress training
You have a beautiful shiny new WordPress website.
And absolutely zero idea how to use it.
Even the most simple tasks leave you confused and overwhelmed.
And you're tired of having to pay a web developer to do basic everyday work.
I can help.
My one on one WordPress training helps normal humans figure out how to master their websites and feel confident about uploading content, making changes and ensuring the site works for your business.
Learn WordPress in the comfort of your own home with my virtual training.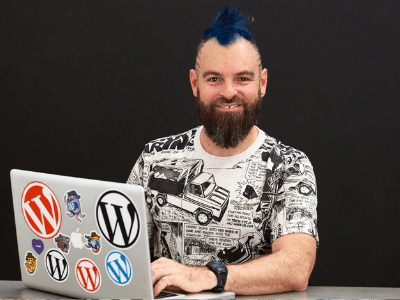 What you get
Every session is completely tailored to your needs, whether you're still setting up your website, hoping to make some improvements or just looking to maintain what you have:
Training can include:
Installing a WordPress website on your hosting platform
Adding a WordPress Theme
Using a page builder based theme like Divi by Elegant themes (my favourite in this category)
Using a Gutenberg based theme like Kadence theme (my favourite in this category)
Customising your theme colours and settings
Creating a navigation menu
Adding and configuring plugins
Creating widgets for your sidebar and footer
Adding pages and posts
Resizing and adding images to your site
Managing security and back ups
Setting up basic SEO
Let's do this
GST will be added to orders made by Australian residents
How it works
Step 1: You purchase your training using either PayPal or Stripe.
Step 2: You'll provide me with the necessary logins to review your site and give me an overview of your training needs.
Step 3: We'll arrange a time to meet using my calendar app.
Step 4: We'll conduct the training over zoom and I'll upload a video for you to download and watch after the event.
Easy and stress-free.
Tony brought fresh design and manageability to my site migrating many years of written and audio-visual content. His technical know-how is top notch and has superior ability to interpret client needs. He makes it all easy and simple.
Tony is an outstanding digital and WordPress professional I highly recommend.
Terms and conditions
The fee is non-refundable.
The training must be booked and completed within 1 calendar month of payment or the fee will be void.
Let's do this
GST will be added to orders made by Australian residents